ENGLISH MENU
English speakers welcome!
I specialize in traditional Japanese Seitai and various Oil massage techniques.
Seitai (Japanese style clothes on massage)
Seitai is similar to Shiatsu. It can help manage chronic muscular pain and postural dysfunction and help treat a range of conditions including stiff shoulders, neck pain, back pain, headaches, migraines, fatigue, stress, edema, poor circulation, menstrual pain, and constipation. A session may include stretching and mobilisation techniques as well as home care advice. The techniques aim to align the body, release strain and restriction within the joints, relax tension within the muscular system, improve function of the organs, and optimize function of the whole body.Using traditional Japanese techniques, this massage stimulates the body's circulatory system and increases the body's natural healing powers while eliminating fatigue
* I offer relaxing clothes, so just bring yourself.
120 mins ¥12100
90 mins ¥9900
60 mins ¥7700 
* All prices inclusive of consumption tax and service charge.
Oil massage
I combine Swedish massage with Deeptissue massage and lymphatic massage.
Swedish massage is the most common and best-known oil massage. It is very relaxing.
By adding Deeptissue massage, the pressure can be added, and the therapist is able to work to release chronic muscle tension or knots. Lymphatic massage is a technique designed to stimulate the flow of lymph ( carries white blood cells, oxygen, and nutrients to tissues throughout the body). Since the lymph system serves as a central part of the immune system, proponents of lymphatic massage suggest that this technique can help to boost immunity and treat a variety of health problems such as stiff shoulders, neck pain, back pain, headache, migraines, poor circulation, edema, stress, fatigue, menstrual pain, and constipation.
* I offer paper shorts, and shower after a session is available if you want.
120 mins ¥17600
90 mins ¥14300
60 mins ¥11000
* All prices inclusive of consumption tax and service charge.
customer comment,
"With the stress of work and constant daily walking in Japan, I was happy to find Naomi of FLOW-Spa. Today's massage was the best I've ever had! I walked out feeling like a new person!
I will be back regularly. Thank you!"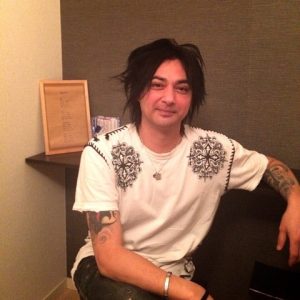 【address】
1-3-23 Shikitsu-nishi #403, Naniwa-ku, Osaka-shi
(大阪市浪速区敷津西1-3-23)
【acess to the office】
The office is in an appartment, 2 mins walk from Exit 2 of Daikokucho station (大国町駅). Mido-suji Line (M Line) and Yotsubashi Line (Y Line) stop at Daikokucho station (station numbers are M 21 / Y 16).
1) Go up the stairs of Exit 2 of Daikokucho station, then turn left. Walk to first block then take a left.
2) Turn right at first crossroads
2) Turn left at the corner of a supermarket "LIFE"
3) You will see a brown vending machine on the left hand side. The office is in this building  "CITY SPIRE 難波 プレミア".
On the dial pad, please dial 403 then press call "呼".
Take the elevator to the fourth floor, it's the first door on the right.
**************************************
【OPEN】 11 am – 10 pm
*by appointment only (NO walk-ins)
*last appointment is at 8 pm
*I can have only one customer at one time.
VISA, Master, American Express are accepted
【TEL】 080-3844-0940
【Email】 total.body.care.flow@gmail.com
【LINE ID】 flow.massage
*do NOT contact me with unsolicited services or offers
FLOW – total body care-
Naomi Ono
***********************************
Note : I DO NOT offer sexual services. The Massage Therapist has the right to terminate a treatment immediately or call police if the client demonstrates inappropriate behavior or if the client is drunk or on illegal substances. Payment will be collected for the full treatment price.